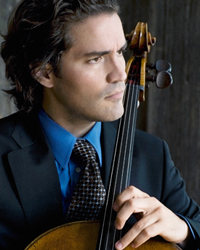 Cd - Cello Concerto and Other Works
×
The Santa Rosa Symphony orchestra in conjunction with Delos Productions located in Sonoma, CA, brings you Cello Concerto & Other Works,composed by Pulitzer Prize-winning American composer Ellen Taaffe Zwilich.
Featuring world-renowned cellist Zuill Bailey, performing on Cello Concerto, pianist Elizabeth Dorman on Peanuts® Gallery and violinist Joseph Edelberg on Romance for Violin. It concludes with Prologue and Variations, with the Santa Rosa Symphony conducted by Francesco Lecce-Chong. Recorded at Weill Hall, Green Music Center, in Rohnert Park, CA, in the 2020-2021 virtual season.
This album contains four compositions containing 12 original tracks with a running time of 53:28 minutes and will be released on September 16, 2022.
All works composed by Ellen Taaffe Zwilich
Performed by Santa Rosa Symphony
Francesco Lecce-Chong, conductor
Concert for Cello and Orchestra
with Zuill Bailey, cello
Peanuts® Gallery for Piano and Orchestra
with Elizabeth Dorman, piano
Romance for Violin and Chamber Orchestra
with Joseph Edelberg, violin
Prologue and Variations for String OrchestraCD purchase is final sale and cannot be returned or refunded.
Photo of Zuill Bailey by Lisa Marie Mazzucco