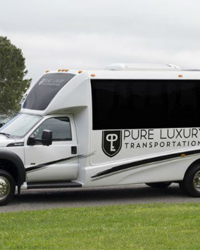 BUS Oakmont
When
Runs from Sunday October 6 2019 to Sunday July 12 2020
Approximate running time: 2 hours
Venue
Event Notes
×
Oakmont Bus -
SUNDAYS ONLY
Roundtrip tickets available only
Ticket price = $16.00
Pick-up times and location:
- Oakmont - Berger Hall parking lot @ 310 White Oak Dr, Santa Rosa CA
- Pick-up at Oakmont: 1:00 PM
- Bus departs Oakmont: 1:20 PM promptly (please note: bus does not wait)
- Bus arrives at GM: Approximately 1:45 PM (in time for the pre-concert talk)
- Bus departs for Oakmont: After concert ends
Tickets must be purchased in advance (by Friday noon prior to the concert weekend).
Your name will automatically be placed on the bus list.
No ticket is necessary and will not be collected.
Tickets are non-refundable.