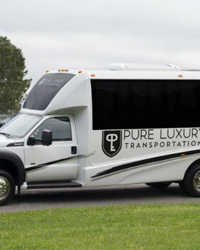 Bus Oakmont
When
Runs from Sunday October 7 2018 to Sunday May 5 2019
Approximate running time: 2 hours
Venue
Performance Notes
×
Oakmont Bus - SUNDAYS ONLY
Roundtrip tickets available only
Ticket price = $16.00
Pick-up times and location:
- Oakmont - Berger Hall parking lot @ 310 White Oak Dr, Santa Rosa CA
- Pick-up at Oakmont: 1:00 PM
- Bus departs Oakmont: 1:20 PM promptly (please note: bus does not wait)
- Bus arrives at GM: Approximately 1:45 PM (in time for the pre-concert talk)
- Bus departs for Oakmont: After concert ends
No ticket is necessary and will not be collected.
Your name will automatically be placed on the bus list.
Tickets are non-refundable.