Blue Danube Saturday, March 25, 2023 at 2:00 PM PDT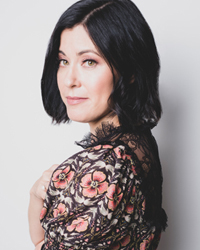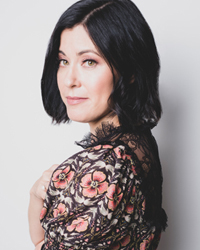 You've selected
Saturday, March 25, 2023 at 2:00 PM PDT
Change Date
×
Cyber Monday:
November 28, 2022 : 12:00:00 AM through 11:59:59 PM
•50% Off select seats (excludes all green seats)
•$4/ticket fee applies
•Offer does not apply to previously purchased tickets
•Offer does not apply to the Saturday, 2 pm Discovery rehearsal
•Tickets are subject to availability and are nonrefundable
PERFORMANCE DATES & TIMES
Saturday, March 25, 2023 -- 7:30 pm
Sunday, March 26, 2023 -- 3 pm
Monday, March 27, 2023 -- 7:30 pm
Francesco Lecce-Chong, conductor
Jennifer Frautschi, violin
JOHANN STRAUSS II
:
Künstlerleben
[
Artist's Life
]
ANGÉLICA NEGRÓN
: First symphony title TBA (First Symphony Project – California Premiere)
JOHANN STRAUSS II
:
An der schönen blauen Donau
[
On the Beautiful Blue Danube
]
CAMILLE SAINT-SAËNS
: Violin Concerto in B minor
SINGLE TICKET PRICES
$105 - Red
$93 - Brown
$82 - Gold
$72 - Purple
$58 - Blue
$32 - Green
DISCOVERY Saturday, March 25, 2023 @ 2:00 PM Tickets

$18 - Adults
$10 - Youth
Pre-concert talk with Francesco Lecce-Chong and Jennifer Frautschi in Weill Hall
:
Saturday at 6:30 pm
Sunday at 2 pm
Monday at 6:30 pm
Tickets are subject to availability
All patrons, regardless of age, must have a ticket.
This event is for ages 7 and up.
All concert programs, artists, dates, prices and health safety protocols are subject to change.
Tickets are non-refundable.
$4/ticket fee applies.
Photo of Jennifer Frautschi by Dario Acosta
Venue
Weill Hall at the Green Music Center
Rohnert Park Expressway Petaluma Hill Rd
Rohnert Park CA 94928
Performance Notes
This event is a rehearsal not a concert. The concert program, during the Discovery Rehearsals, will be rehearsed at the discretion of the conductor to do what's best to be prepared for Saturday evening's performance. There will be stops and starts and it is not guaranteed pieces on the program will be performed in their entirety or in order.
×
This is a general seating performance - the seats are on a first come, first serve basis when you arrive at the theater.
Doors open 1/2 hour prior to start of performance.