Beethoven's Ninth Saturday, December 3, 2022 at 2:00 PM PST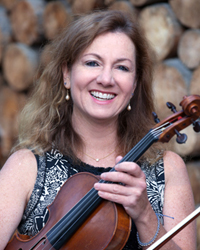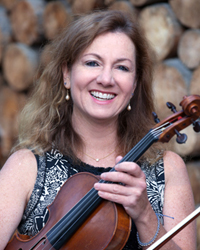 You've selected
Saturday, December 3, 2022 at 2:00 PM PST
Change Date
×
PERFORMANCE DATES & TIMES
Saturday, December 3, 2022 -- 7:30 pm
Sunday, December 4, 2022 -- 3 pm
Monday, December 5, 2022 -- 7:30 pm
Francesco Lecce-Chong, conductor
Elizabeth Prior, viola and Artistic Partner
Leslie Ann Bradley soprano
Abigail Nims, mezzo-soprano
Christopher Pfund, tenor
Michael Dean, bass
SSU Symphonic Chorus, Jenny Bent, director
JESSIE MONTGOMERY
:
Soul Force
RALPH VAUGHAN WILLIAMS
:
Flos Campi
[
Flower of the Field
]: Suite for Viola, Orchestra and Chorus
LUDWIG VAN BEETHOVEN
: Symphony No. 9
SINGLE TICKET PRICES
$105 - Red
$93 - Brown
$82 - Gold
$72 - Purple
$58 - Blue
$32 – Green
DISCOVERY December 3, 2022 @ 2:00 PM Tickets

$18 - Adults
$10 - Youth
Pre-concert talk with Francesco Lecce-Chong Elizabeth Prior in Weill Hall
:
Saturday at 6:30 pm
Sunday at 2 pm
Monday at 6:30 pm
Tickets are subject to availability
All patrons, regardless of age, must have a ticket.
This event is for ages 7 and up.
All concert programs, artists, dates, prices and health safety protocols are subject to change.
Tickets are non-refundable.
$4/ticket fee applies.
Photo of Elizabeth Prior by Caroline Woodham
Venue
Weill Hall at the Green Music Center
Rohnert Park Expressway Petaluma Hill Rd
Rohnert Park CA 94928
Performance Notes
This event is a rehearsal not a concert. The concert program, during the Discovery Rehearsals, will be rehearsed at the discretion of the conductor to do what's best to be prepared for Saturday evening's performance. There will be stops and starts and it is not guaranteed pieces on the program will be performed in their entirety or in order.
×
This is a general seating performance - the seats are on a first come, first serve basis when you arrive at the theater.
Doors open 1/2 hour prior to start of performance.