Showcasing Contemporary Women Saturday March 21 2020 at 2:00 PM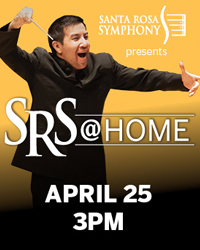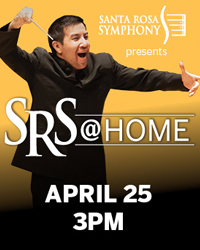 You've selected
Saturday March 21 2020 at 2:00 PM
Change Date
×
DATES & TIMES
Saturday, March 21, 2020 -- 7:30 pm
Sunday, March 22, 2020 -- 3 pm
Monday, March 23, 2020 -- 7:30 pm
Gemma New, guest conductor
Jennifer Frautschi, violin
Katherine Balch
: Like a broken clock
Saint-Saëns
: Violin Concerto No. 3
Beethoven
: Symphony No. 6,
Pastorale
SINGLE TICKET PRICES
Saturday & Monday
$87 - Red
$78 - Brown
$70 - Gold
$63 - Purple
$48 - Blue
$24 - Green
Sunday
$87 - Red
$82 - Brown
$77 - Gold
$69 - Purple
$55 - Blue
$29 - Green
DISCOVERY, Saturday, March 21, 2020 @ 2:00 PM Tickets

$20 - Adults
$10 - Youth
Pre-concert talk with TBD in Weill Hall
:
Saturday at 6:30 pm
Sunday at 2 pm
Monday at 6:30 pm
In honor of Women's History Month, we showcase three modern-day musical heroines. Guest conductor Gemma New, highly sought-after for her insightful interpretations and dynamic presence, begins this program with Katherine Balch's intricately colorful like a broken clock. Virtuoso Jennifer Frautschi, hailed as a violinist of "staggering energy and finesse," seizes the stage with Saint-Saëns' passionate Concerto No. 3, a lushly Romantic work weaving French nuance, subtlety and delicacy with Spanish swagger and flair. Beethoven's cherished Symphony No. 6, "Pastorale," joyously sketches nature in all its mercurial delight from babbling brooks to thunderstorms and country dances.
All patrons, regardless of age, must have a ticket.
This event is for ages 7 and up
All concert programs, artists, dates and prices are subject to change.
Tickets are non-refundable.
$4/ticket fee applies
Venue
Weill Hall At the Green Music Center
Rohnert Park Expy and Petaluma Hill Rd
Rohnert Park CA 94928
Performance Notes
This is a Dress Rehearsal and is a general seating event.

Discovery rehearsals will be rehearsed at the discretion of the conductor to do what's best to be prepared for Saturday evening's performance. There will be stops and starts and it is not guaranteed pieces on the program will be performed in their entirety or in order.
×
This is a general seating performance - the seats are on a first come, first serve basis when you arrive at the theater.
Doors open 1/2 hour prior to start of performance.