Shadows and Sunshine Saturday January 11 2020 at 2:00 PM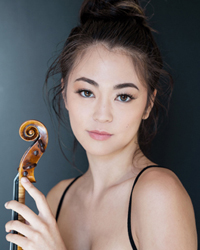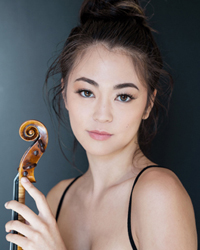 You've selected
Saturday January 11 2020 at 2:00 PM
Change Date
×
DATES & TIMES
Saturday, January 11, 2020 -- 7:30 pm
Sunday, January 12, 2020 -- 3 pm
Monday, January 13, 2020 -- 7:30 pm
Francesco Lecce-Chong, conductor
Simone Porter, violin
Missy Mazzoli
: Sinfonia
(for Orbiting Spheres)
Sibelius
: Violin Concerto in D minor
Brahms
: Symphony No. 2
SINGLE TICKET PRICES
Saturday & Monday
$87 - Red
$78 - Brown
$70 - Gold
$63 - Purple
$48 - Blue
$24 - Green
Sunday
$87 - Red
$82 - Brown
$77 - Gold
$69 - Purple
$55 - Blue
$29 - Green
DISCOVERY, Saturday, January 11, 2020 @ 2:00 PM Tickets

$20 - Adults
$10 - Youth
Pre-concert talk with Francesco Lecce-Chong and Simone Porter in Weill Hall
:
Saturday at 6:30 pm
Sunday at 2 pm
Monday at 6:30 pm
Acclaimed American composer Missy Mazzoli's Sinfonia, commissioned by the Los Angeles Philharmonic, evokes the stark grandeur of the creation of the cosmos. Rising star Simone Porter glows in Jean Sibelius' brooding and tempestuous Violin Concerto in D minor, a work of hypnotic intensity and aching vulnerability. Johannes Brahms' mature orchestral masterpiece, Symphony No. 2, is a lilting and richly melodic portrait of the German countryside, spinning shadow and sunshine into a tapestry of warmth, beauty and jubilation.
All patrons, regardless of age, must have a ticket.
This event is for ages 7 and up
All concert programs, artists, dates and prices are subject to change.
Tickets are non-refundable.
$4/ticket fee applies
Venue
Weill Hall At the Green Music Center
Rohnert Park Expy and Petaluma Hill Rd
Rohnert Park CA 94928
Performance Notes
This is a Dress Rehearsal and is a general seating event.

Discovery rehearsals will be rehearsed at the discretion of the conductor to do what's best to be prepared for Saturday evening's performance. There will be stops and starts and it is not guaranteed pieces on the program will be performed in their entirety or in order.
×
This is a general seating performance - the seats are on a first come, first serve basis when you arrive at the theater.
Doors open 1/2 hour prior to start of performance.