Mozart's Swan Song Saturday December 7 2019 at 7:30 PM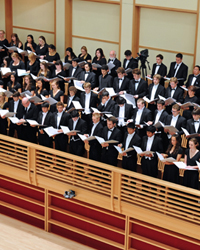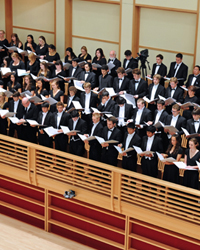 You've selected
Saturday December 7 2019 at 7:30 PM
Change Date
×
DATES & TIMES
Saturday, December 7, 2019 -- 7:30 pm
Sunday, December 8, 2019 -- 3 pm
Monday, December 9, 2019 -- 7:30 pm
Francesco Lecce-Chong, conductor
Shawnette Sulker, soprano
Laura Krumm, alto
Benjamin Brecher, tenor
Phil Skinner, bass
SSU Symphonic Chorus
Haydn
: Symphony No. 39
Jessie Montgomery
:
Records from a Vanishing City
Mozart
: Requiem in D minor
SINGLE TICKET PRICES
Saturday & Monday
$87 - Red
$78 - Brown
$75 - Gold
$68 - Purple
$53 - Blue
$24 - Green
Sunday
$87 - Red
$82 - Brown
$82 - Gold
$74 - Purple
$60 - Blue
$29 - Green
DISCOVERY, Saturday, December 7, 2019 @ 2:00 PM Tickets

$20 - Adults
$10 - Youth
Pre-concert talk with Francesco Lecce-Chong in Weill Hall
:
Saturday at 6:30 pm
Sunday at 2 pm
Monday at 6:30 pm
Haydn's Symphony No. 39 marries stirring action and high emotion with gracious wit and elegance, and features Francesco Lecce-Chong performing on harpsichord. Jessie Montgomery's Records From a Vanishing City intertwines vibrant jazz and folk influences with a haunting Angola lullaby. The Sonoma State University Symphonic Chorus partners with the Santa Rosa Symphony to offer Mozart's Requiem. Written from his death bed, this final masterpiece takes us on a transcendent voyage from terror to hope, with a halo of serenity and peace crowning its angelic conclusion.
All patrons, regardless of age, must have a ticket.
This event is for ages 7 and up
All concert programs, artists, dates and prices are subject to change.
Tickets are non-refundable.
$4/ticket fee applies
Venue
Weill Hall At the Green Music Center
Rohnert Park Expy and Petaluma Hill Rd
Rohnert Park CA 94928