Unmasking the Stars Saturday October 5 2019 at 2:00 PM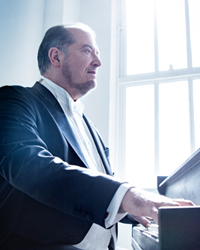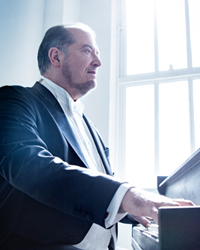 You've selected
Saturday October 5 2019 at 2:00 PM
Change Date
×
PERFORMANCE DATES & TIMES
Saturday, October 5, 2019 -- 7:30 pm
Sunday, October 6, 2019 -- 3 pm
Monday, October 7, 2019 -- 7:30 pm
Francesco Lecce-Chong, conductor
Garrick Ohlsson, piano
Anna Clyne
:
Masquerade
Beethoven
: Piano Concerto No. 4
Matthew Browne
:
How the Solar System was Won
Strauss
:
Thus Spake Zarathustra
SINGLE TICKETS ON SALE AUGUST 12, 2019 @ 10 AM
15% Off all Classical Series single tickets August 12 - August 30, 2019
SINGLE TICKET PRICES - 15% Off
Saturday & Monday
$74 - Red
$66 - Brown
$60 - Gold
$54 - Purple
$41 - Blue
$20 - Green
Sunday
$74 - Red
$70 - Brown
$65 - Gold
$59 - Purple
$47 - Blue
$25 - Green
DISCOVERY October 5, 2019 @ 2:00 PM Tickets

$20 - Adults
$10 - Youth
Pre-concert talk with Francesco Lecce-Chong and Garrick Ohlsson in Weill Hall
:
Saturday at 6:30 pm
Sunday at 2 pm
Monday at 6:30 pm
Anna Clyne's charming Masquerade evokes the elegant costumed promenades of 18th century Europe. Beloved Bay Area favorite pianist Garrick Ohlsson returns with Beethoven's mesmerizing Fourth Piano Concerto, a work that begins with understated sweetness and gentle lyricism and builds to a shimmering and exultant climax. Matt Browne's How the Solar System Was Won, a rousing and rhythmic homage to the film 2001: A Space Odessey, is paired with Strauss' epic tone poem Also sprach Zarathustra, which formed the bold soundtrack for Stanley Kubrick's cinematic masterpiece.
All patrons, regardless of age, must have a ticket.
This event is for ages 7 and up
All concert programs, artists, dates and prices are subject to change.
Tickets are non-refundable.
$4/ticket fee applies
Venue
Weill Hall At the Green Music Center
Rohnert Park Expy and Petaluma Hill Rd
Rohnert Park CA 94928
Performance Notes
This is a Dress Rehearsal and is a general seating event.

Discovery rehearsals will be rehearsed at the discretion of the conductor to do what's best to be prepared for Saturday evening's performance. There will be stops and starts and it is not guaranteed pieces on the program will be performed in their entirety or in order.
×
This is a general seating performance - the seats are on a first come, first serve basis when you arrive at the theater.
Doors open 1/2 hour prior to start of performance.